Advanced pre+probiotic tablets (30 days)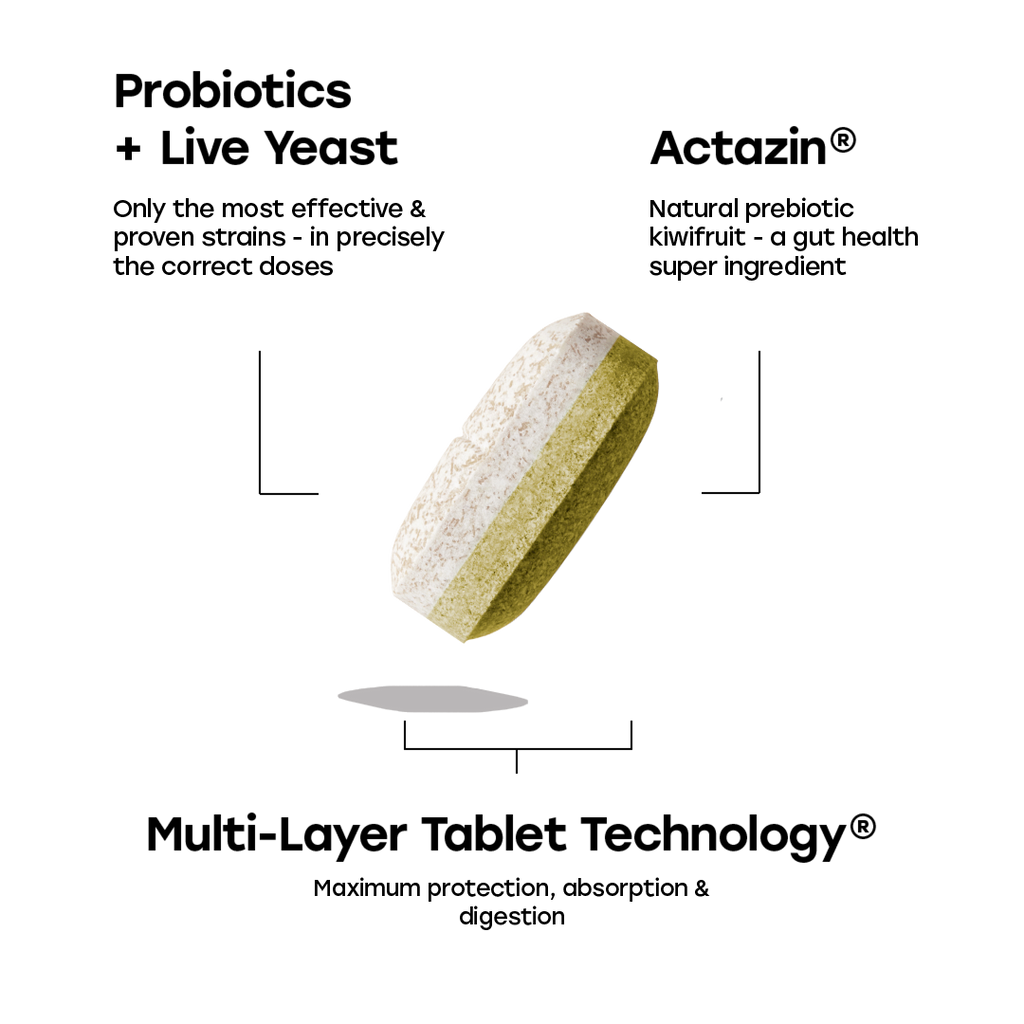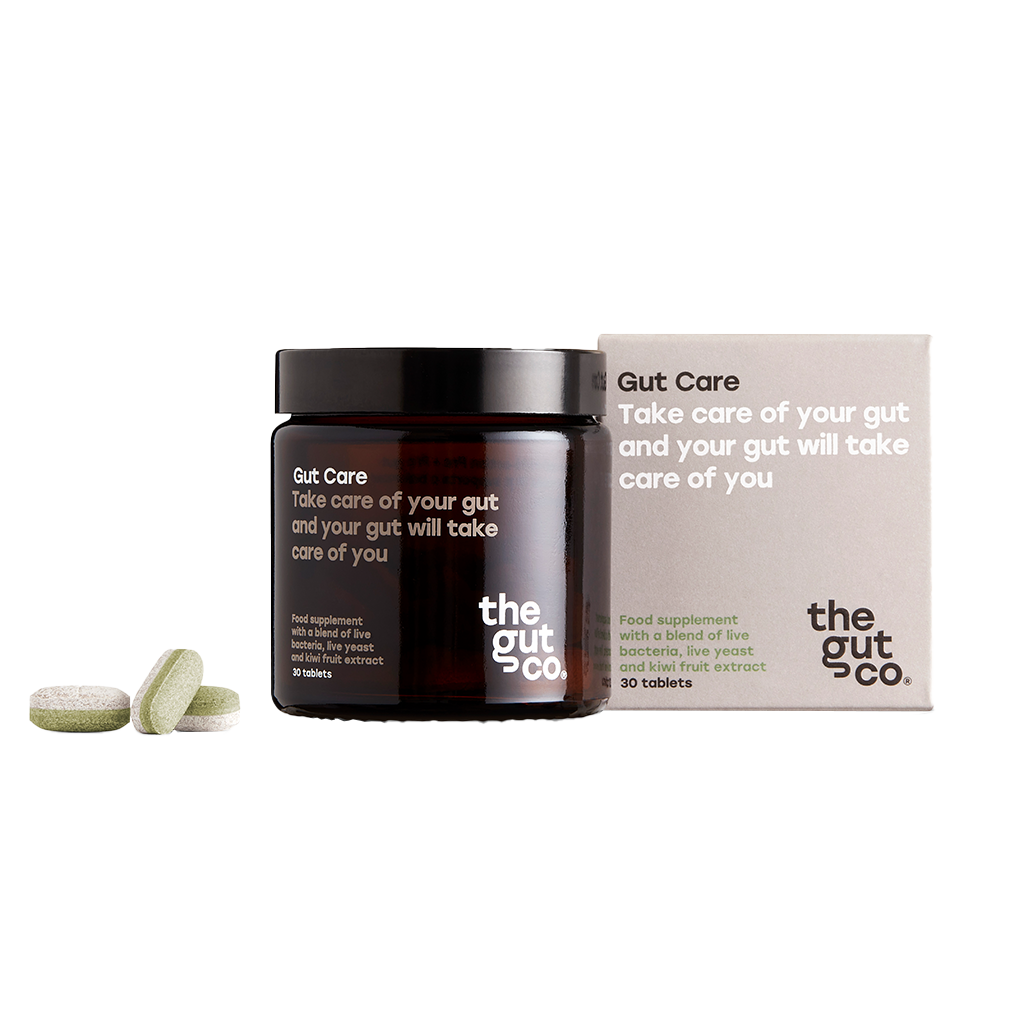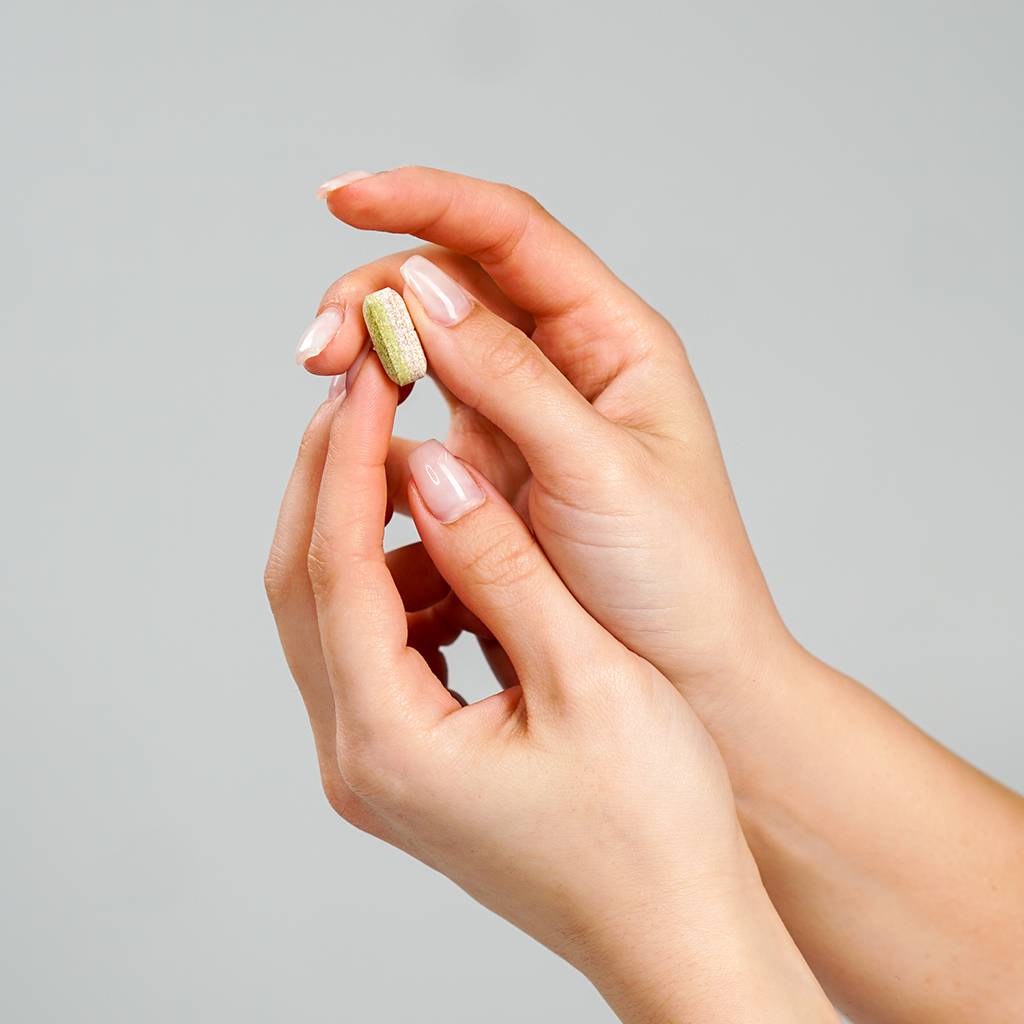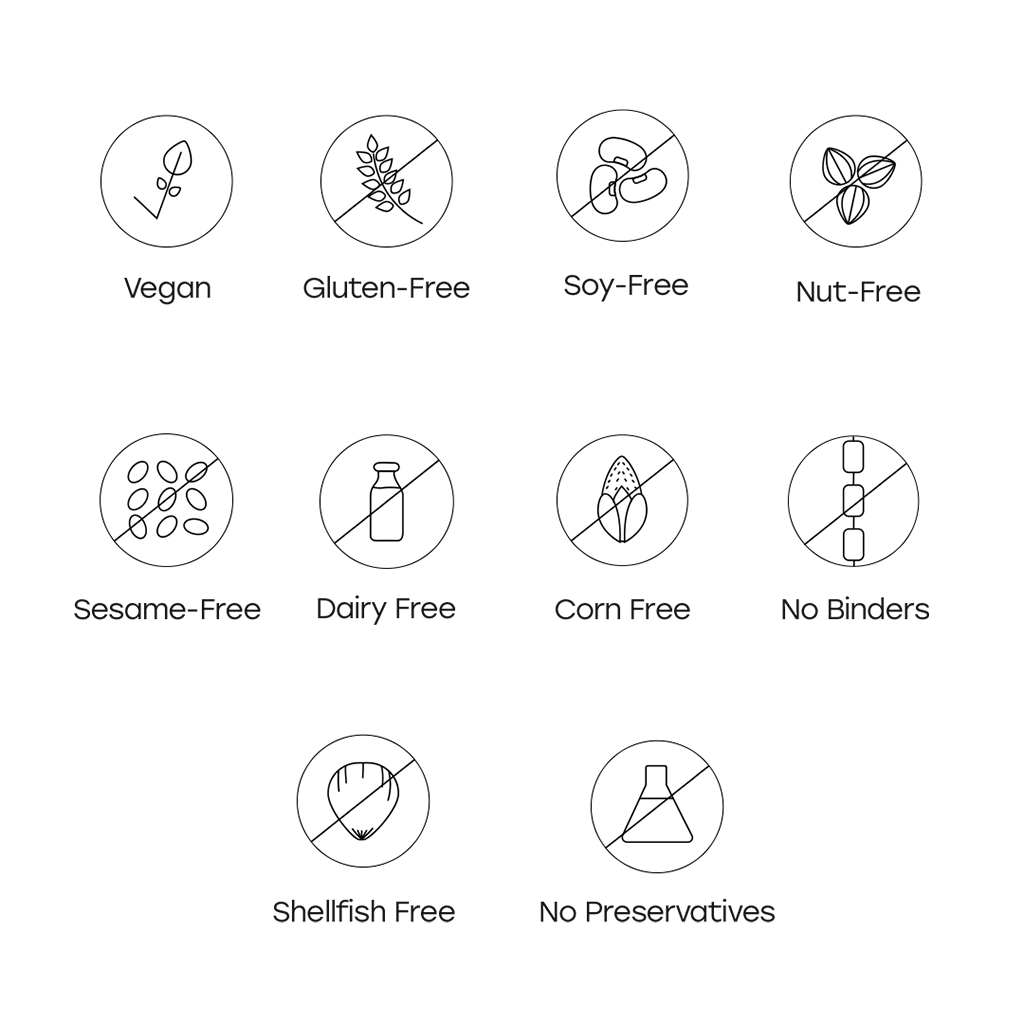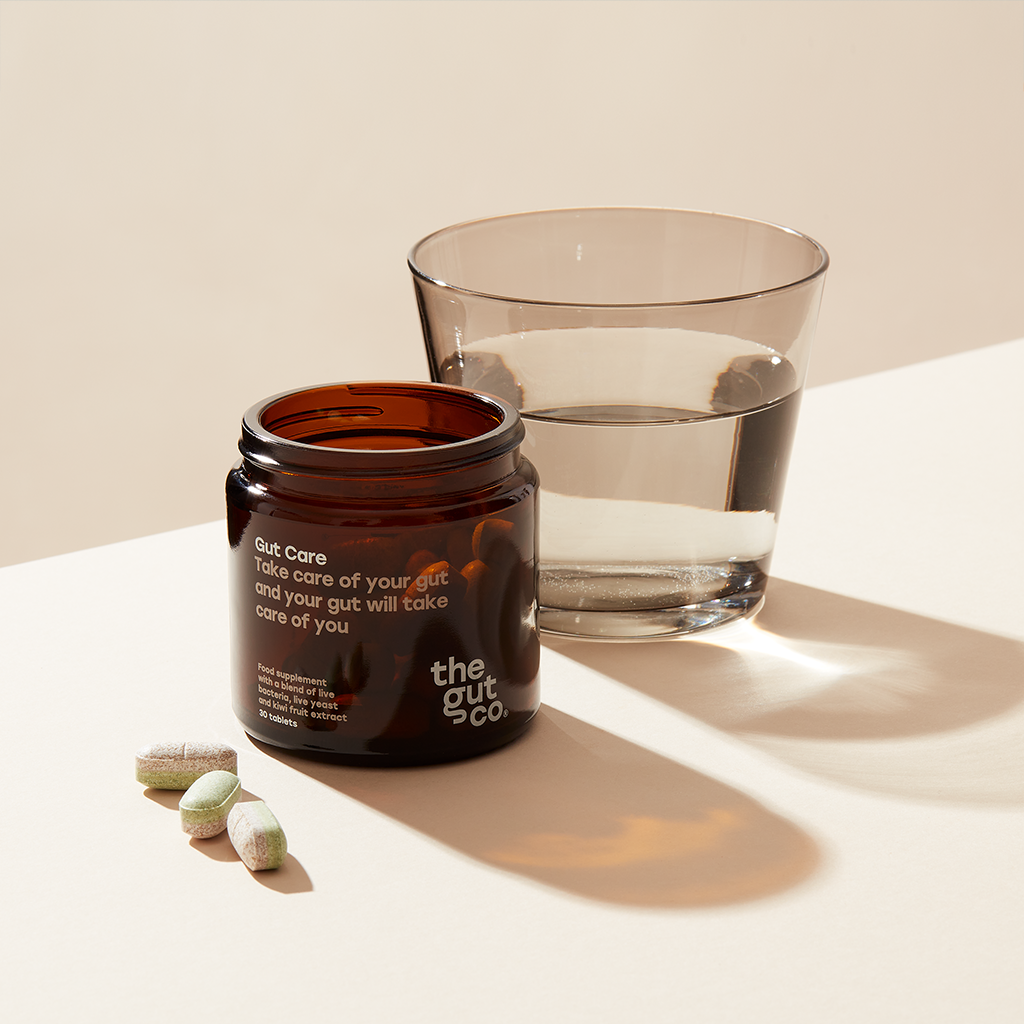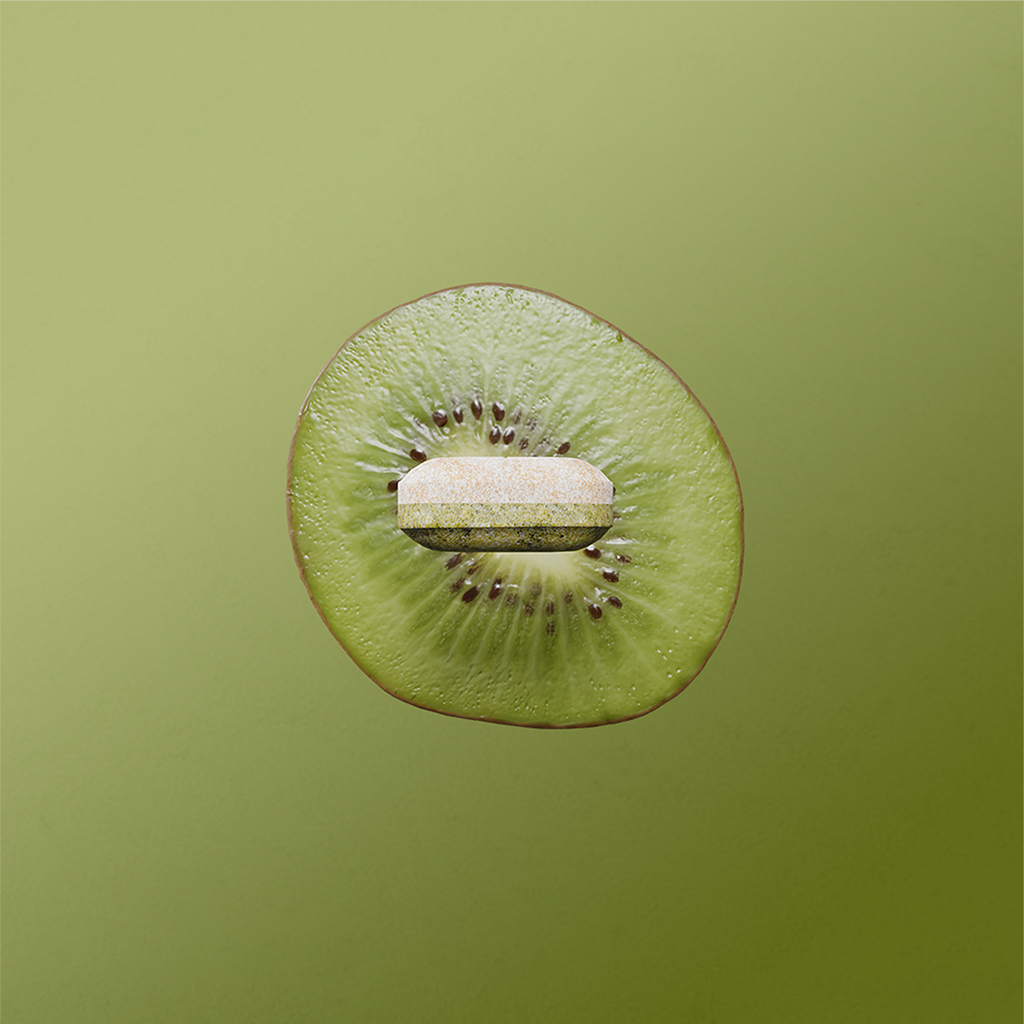 Feel better in 30 days or your money back!
Tackle your gut problems with just 1 daily tablet. Each natural, sustainable tablet contains 6.1 billion+ (6.1 x 109 CFU) of the EXACT premium prebiotic fibres, yeasts and live probiotics proven most effective in strain-specific, peer-reviewed clinical studies, in EXACTLY their most effective dosages. Plus our unique Multi-Layered Tablet Technology® ensures each ingredient is fully protected until your gut is ready to digest it, for superior absorption vs. capsules.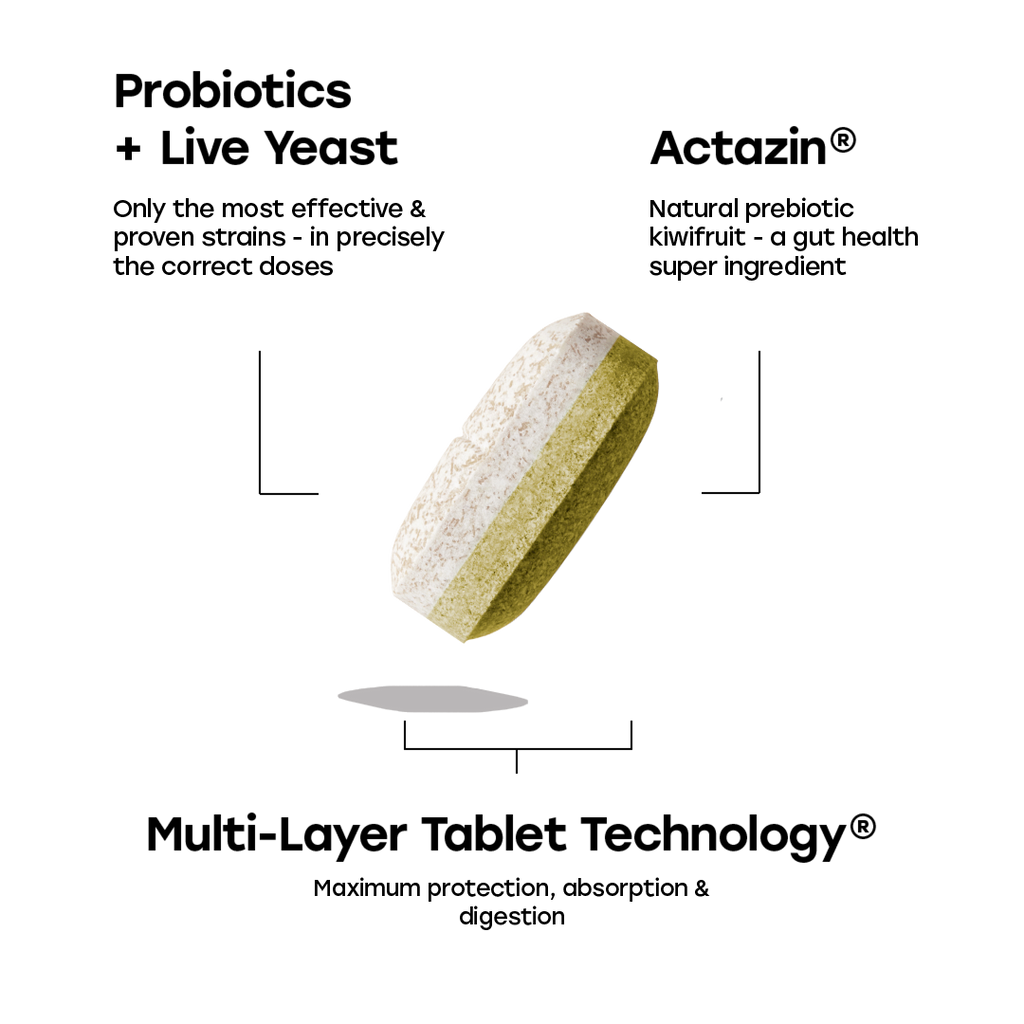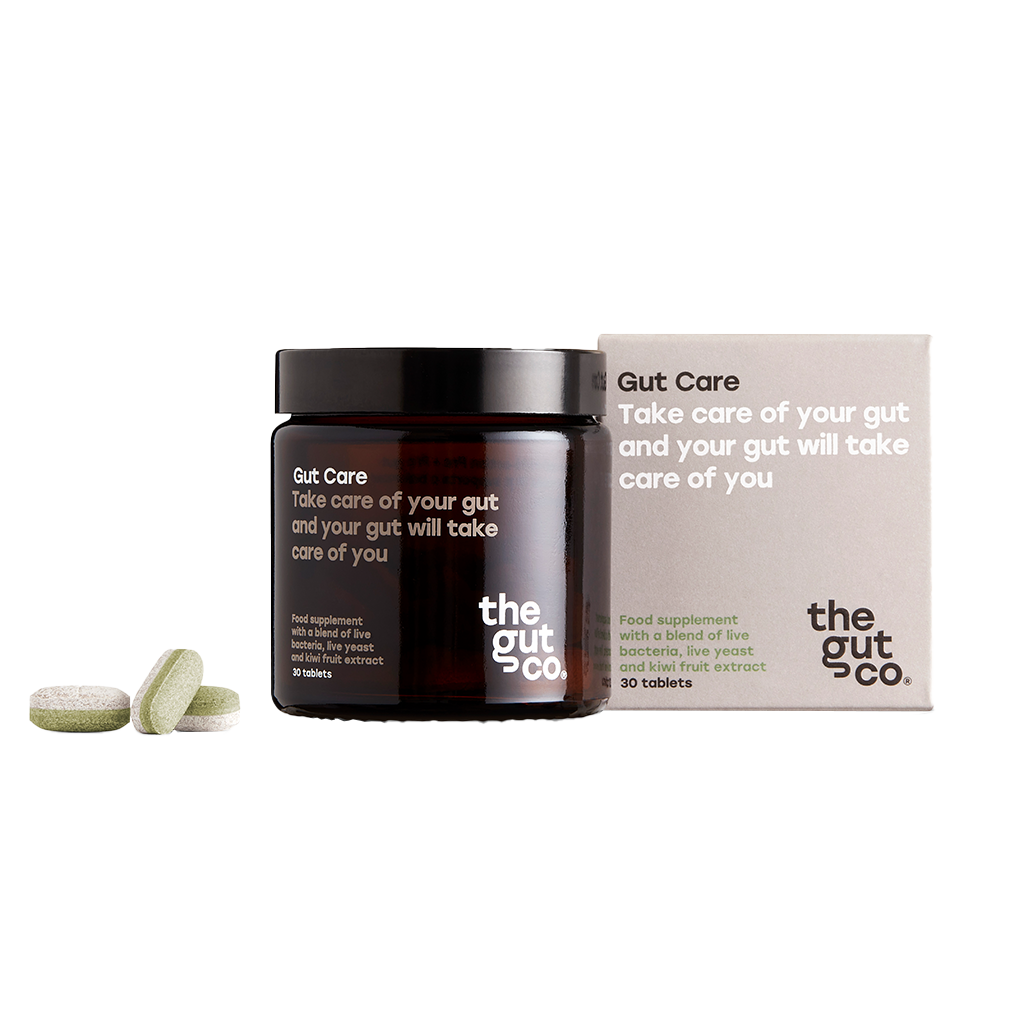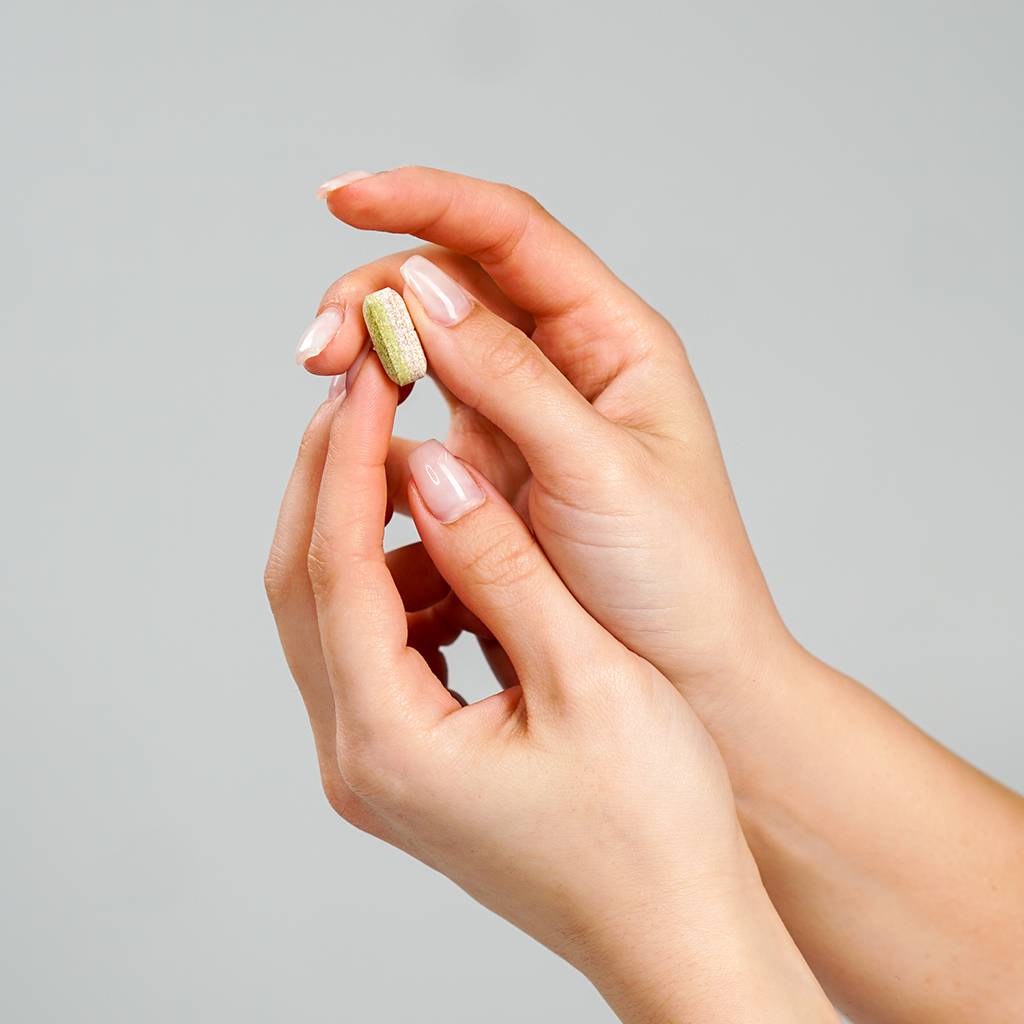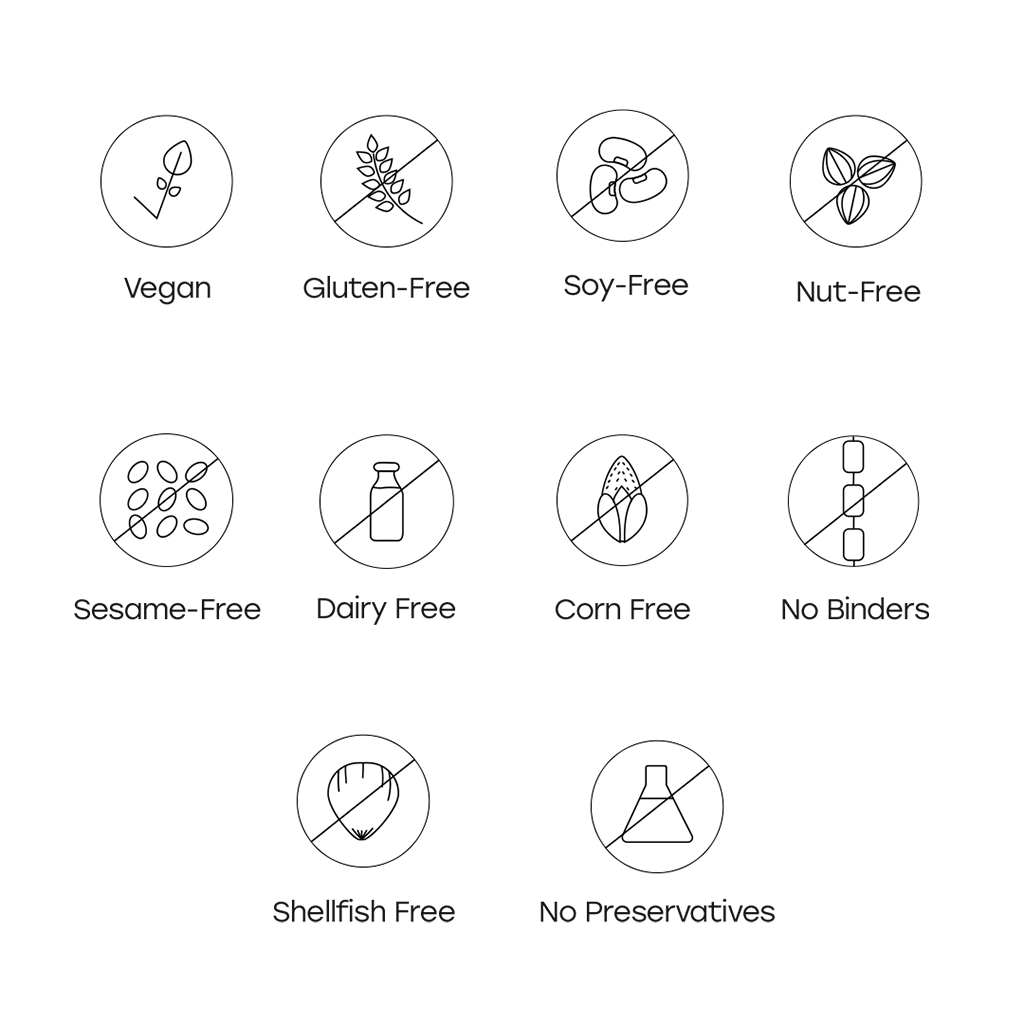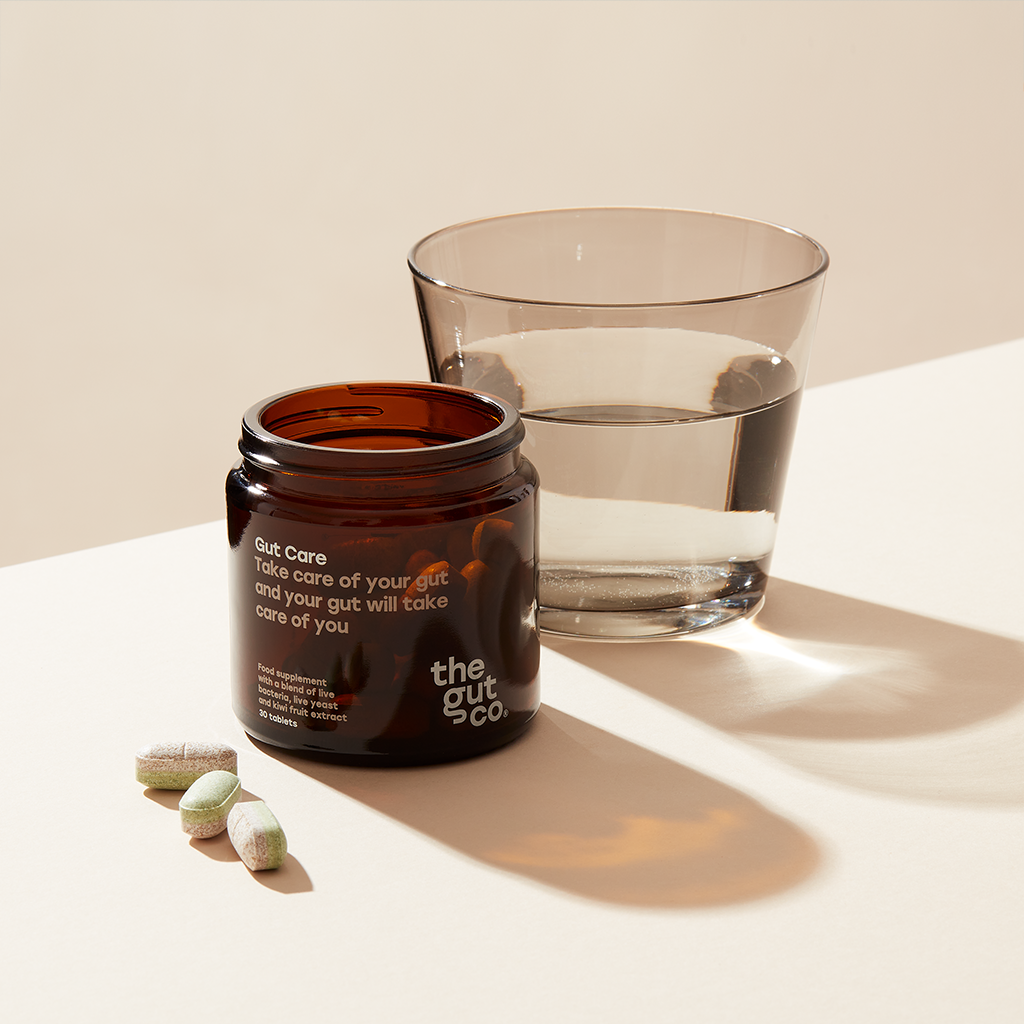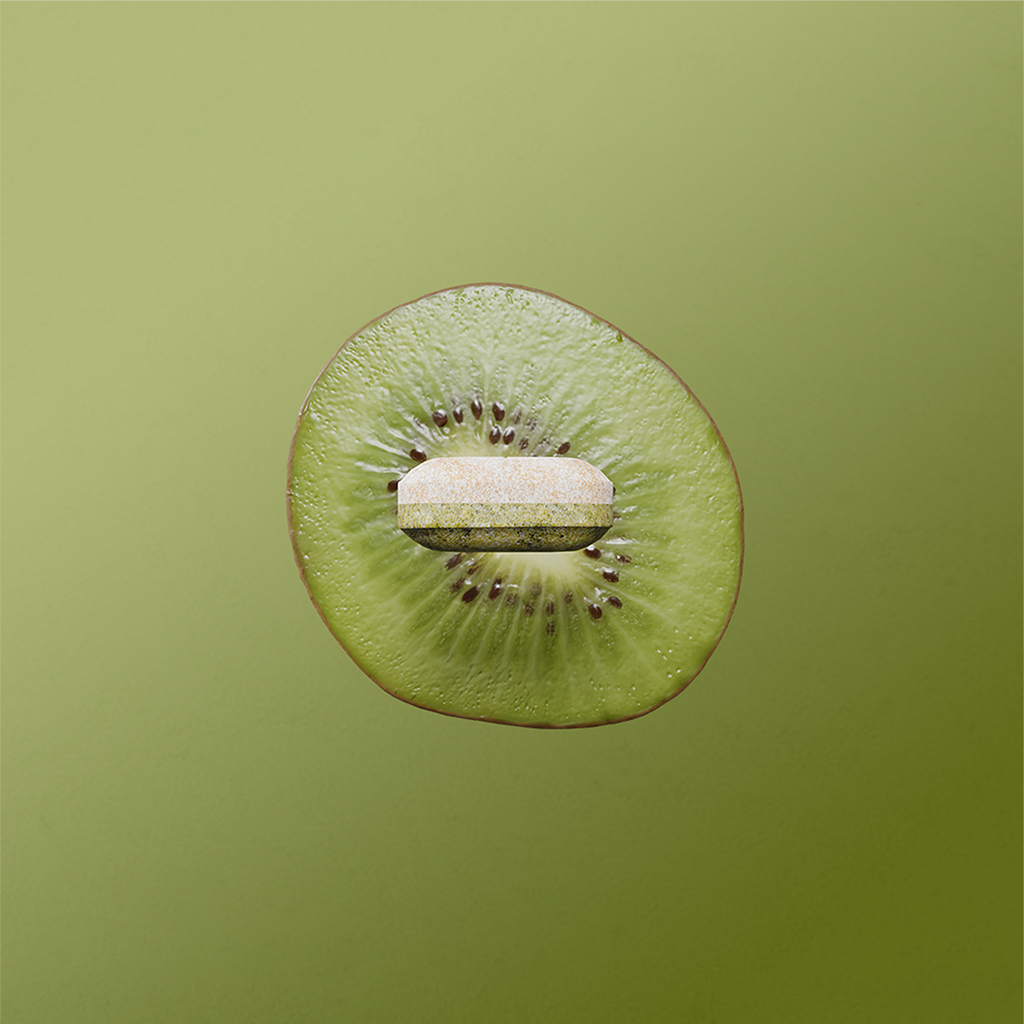 Is YOUR gut holding you back?
For some of us, years of unhealthy habits or the persistent stresses of modern-day life have thrown off the delicate balance of bacteria in the gut microbiome - actively harming digestion, the immune system and many other surprising aspects of our health. In these cases a reset is essential, so we've spent 5+ years of research & development on The Gut Care Solution to help you live the life you deserve! Typical results from taking just 1 tablet per day for 30 days include: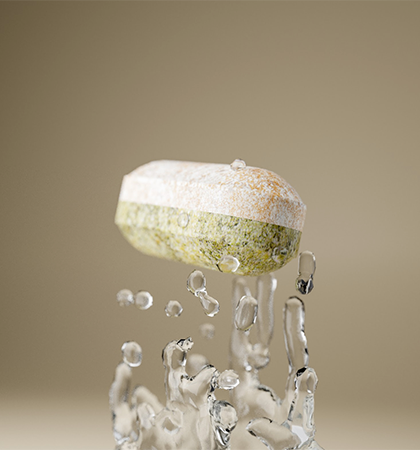 ✔ Better bowel performance
Improved bowel function means you'll be more regular and less bloated with less excessive gas, plus experience up to 60% fewer bouts of diarrhoea & constipation.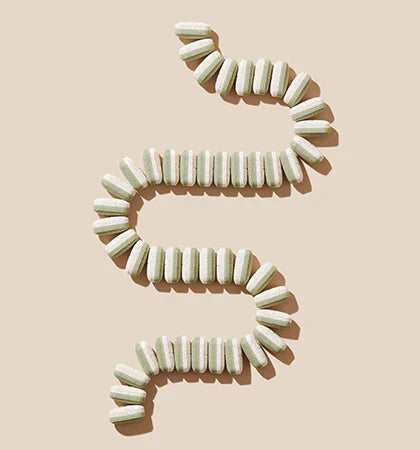 ✔ Less digestive discomfort
By repopulating and feeding the good bacteria in your gut you'll produce more beneficial fatty acids - the main source of energy for cells in your gut and the key to fighting indigestion.
✔ More energy and positivity
Better gut performance will lead to the production of more serotonin, positively impacting your mood, sleep and appetite. You'll feel less moody, anxious and deflasted - and more able to manage your emotions.
✔ Fewer illnesses and food cravings
Thanks to more beneficial gut bacteria your immunity and capacity to fight the harmful bacteria that cause you to binge-eat processed and high sugar foods will increase.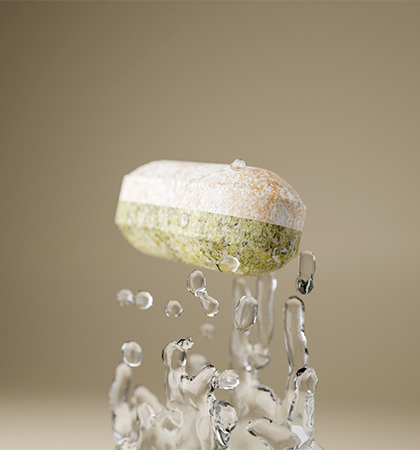 Actazin® is just one of our sustainable gut health super ingredients!
Nothing about our tablets is 'off the shelf'. We've worked with the world's finest pharmaceutical manufacturers in Italy to combine the precise dosages of the perfect ingredients to transform your gut - as proven by science. These strains are a cut above your everyday pre- and probiotics, chosen for their potency and activated by our bespoke tablet construction.
Directions
Take one tablet in the morning with or without food. Unless professionally directed, do not exceed the recommended dose. If pregnant, breastfeeding, suffering from food allergies or under medical supervision, seek professional advice before using this product.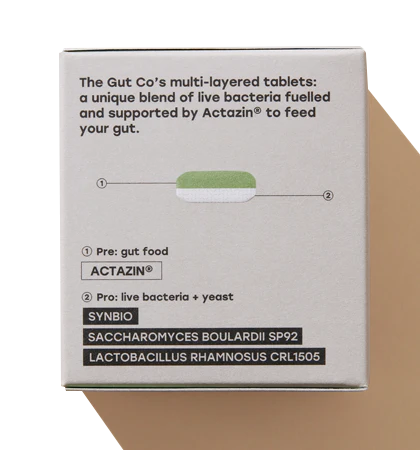 Here's what's in each tablet...
Each tablet contains 6.1 billion live bacteria + yeast microorganisms (6.1 x 109 CFU) - with 600mg of our super ingredient Actazin® That's a lot of good things for your gut when each premium ingredient is selected for a specific positive outcome…
Actazin®
A natural kiwifruit powder and powerhouse prebiotic, Actazin® feeds the beneficial strains of bacteria in the gut, allowing them to populate and thrive. Actazin® also contains the proteolytic enzyme actinidin which is a potent polyphenolic proven to boost antioxidant capacity within the digestive tract, in addition to regulating bowel function and enhancing protein digestion.
Saccharomyces Boulardii SP 92
A particularly powerful and potent probiotic, Saccharomyces Boulardii SP92 has been shown to protect the gut against pathogenic bacteria and enhance the production of intestinal microflora. A recent study revealed its capacity to protect the gut against antibiotic-resistant strains of bacteria and even traveller's diarrhoea.
Synbio®
When we developed Gut Care, we included Synbio® with your gut in mind. By populating your gut with strains of beneficial bacterial cultures, Synbio® enhances the diversity of your intestinal microflora and positively affects the gut-brain axis, contributing to an enhanced sense of well-being.
L. Rhamnosus IMC 501
Lactobacillus Rhamnosus is a type of lactic acid bacteria that helps reduce diarrhea and irritable bowel syndrome by producing an enzyme called lactase. Lactase breaks down sugar lactose in dairy, and during that process, turns sugar into lactic acid, which helps break down harmful bacteria that would otherwise enter and colonise your digestive tract. Because of its ability to prevent harmful bacteria from reproducing, L. Rhamnosus has also been shown to significantly reduce the occurrence of urinary tract infections in women.
L. Paracasei IMC 502
Lactobacillus Paracasei is another type of lactic acid bacteria that supports the growth of other probiotics, thereby reducing the presence of harmful pathogens that interrupt healthy gut function and weaken the immune system. L. Paracasei, by increasing the production of probiotics such as "Bifidobacteria" which prevents inflammation and infection, acts as an immune modulator, regulating and supporting a healthy immune system.
Lactobacillus Rhamnosus CRL 1505
This clinically-studied strain of probiotic has been proven to protect the gut's mucosal lining against intestinal infections, and is especially supportive to people with increased incidences of diarrhoea and IBS symptoms.
Full Ingredients
Actazin® (Kiwifruit Actinidia Deliciosa Extract), Bulking Agents (Cellulose, Dicalcium Phosphate), S. boulardii SP92, Spinach Powder, Emulsifier (Mono- and diglycerides of fatty acids), Anti-caking Agents (Magnesium Salts of Fatty Acids, Silicon Dioxide), Live Bacteria (Synbio (L. Rhamnosus IMC501, L. Paracasei IMC), L. Rhamnosus 502CRL1505,), Corn Starch. L = Lactobacillus, B = Bifidobacterium. Each dose of Gut Care contains 6.1 billion live bacteria + yeast microorganisms (6.1 x 109 CFU).
What our global community is saying
Vida
Gut Care
"The constipation is gone, it's packed full of good bacteria, on top of that I stopped craving sugar which was a big problem and honestly I feel so much better, I sleep better, I think my waistline is coming back, I have more energy"
Emily
Gut Care
"I was suffering with bloating, cramps and feeling really lethargic so I really looked into this and realised how important our gut health is and I started taking the Gut company Gut Care tablets and they have been a game changer for me and really helped with all of my symptoms"
Harriet Edwards
Gut Care
"If you do suffer from bloating, indigestion or your mood is not always as positive as perhaps you'd like I'd highly recommend you take these probiotics"
Sodouri
Gut Care
"These gut care tablets by the gut co are so so amazing. If i could go on top of a mountain and scream it's praises i would because they have literally changed my life"
Our proprietary Multi-Layered Tablet Technology® protects each ingredient and releases it at exactly the right time to maximise absorption.
We worked with the world's best pharmaceutical manufacturers in Italy to design a tablet that utilises the most modern technology to deliver each carefully-selected Gut Care ingredient to the right part of your body at just the right time.
Multi-layered Tablets
Designed by experts to include as many beneficial ingredients as possible, each layer of our multi-layer tablet provides a buffet of gut-boosting nutrients, live bacteria strains, and yeast. The dual-layer technology permits our live probiotics and yeast to be separated from the other active ingredients in order to support peak digestion.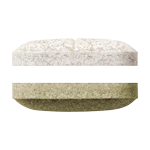 Time-released Delivery
Our unique tablet technology also enables ingredients to be absorbed at different rates. By utilizing a time-released delivery system, our formula reduces contraindication within the digestive tract, allowing each ingredient to be processed and absorbed by the body at the most effective time.
Don't just take our word for it, here's the scientific proof...
Saccharomyces Boulardii
A systematic meta-analysis of Saccharomyces Boulardii found it to be significantly therapeutic in the prevention of antibiotic-associated diarrhoea and reduction of IBS symptoms.
Synbio®
In a double-blind randomised clinical trial, it was shown that daily consumption of Synbio® improved bowel movements as well as improved general well-being1. Synbio® has also been clinically-proven to protect the gut against pathogenic microbes, including multiple yeast strains (Candida)2. A nutritionally diverse diet has also been associated with increased effectiveness of Synbio®.
Lactobacillus rhamnosus CRL 1505
In a randomized-controlled double-blind clinical trial, L. rhamnosus CRL1505 improved mucosal immunity, reduced the incidence and severity of intestinal and respiratory infection, and increased immunoglobulin A (lgA) levels, consequently reducing antibiotic treatments and incidences of fever in both children and adults.
Actazin®
Actazin® has been clinically shown to reduce constipation and induce regular bowel movements4. It has also been shown to support a healthy microbiota composition
How do you keep you and your gut happy and healthy?
Your gut microbiome is like a bacterial fingerprint—it's unique to you, and is therefore uniquely affected by your specific diet and lifestyle choices. Your microbiome also thrives on diversity, as a diverse range of bacteria helps it fight off and resist pathogens.
One of the best ways to take care of your gut microbiome is to take care of yourself. Eating a healthy diet, getting adequate sleep and exercise, and reducing your exposure to environmental stressors are all ways to help protect your gut health, but in today's fast-paced world, those efforts are simply not enough.
For some of us, years of unhealthy habits and the persistent stresses of modern-day life have disrupted the delicate balance of bacteria in the microbiome, leaving us feeling lethargic, bloated, and fatigued. In these cases, a reset is necessary, and live multi-strain biotic supplements are the most effective way to help you restore the integrity of your microbiome and the health of your gut.
The Power of Pre + Probiotics
A diverse gut is a happy gut, and at The Gut Co., all of our formulas include prebiotics and probiotics carefully-selected to populate and feed beneficial bacteria in your gut.
Prebiotics are compounds that activate the growth of beneficial bacteria. Probiotics deliver live cultures of healthy gut bacteria to give your microbiome the balance it needs to thrive.
Our time-released tablet technology increases the bioavailability of each ingredient, so that with each dose of a Gut Co. formula, you're receiving gut-boosting ingredients when your body can best absorb them.